Bruce Danielson
Owner/Attorney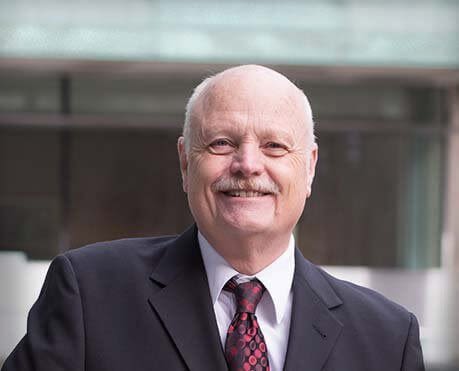 After undergraduate school, I opened and operated a gas station, convenience store and car wash. The business was interesting, but I wanted to push myself to achieve more. We had an event at the service station that directed me to the practice of law. We had had a heavy snowfall the night before and the ground had a snow accumulation of 8 or 9 inches of snow. Before we were able to clean our pump bays and before we opened, a customer drove into the station and struck one of our gas pumps. The customer, of course, sued us. My work with the attorneys and my relationship with a number of attorney customers became the catalyst for my career in law.
When I have achieved a just a fair result for my client. I enjoy analyzing legal issues in the context of not only the law but by getting to know as much as possible about the opposition, their goals, aims, and weaknesses. If someone is reaching out to me there is obviously a problem that cannot be the ability to see several "angles" to an issue and an issue and achieve a successful result by
For each case, I take into consideration the clients' needs and the issues. Each case is unique and important to my client. I have been a partner in a law firm and found that it was difficult to provide a client with the additional time and attention their matter may require without the case becoming unduly costly.
When you hire Danielson Law Office we tailor our approach to each case based upon the goals of the client, the law and facts of the case, and our assessment of the opposition. Rarely do we experience a case in which there are not several subtle additional issues. We take a comprehensive approach to each case to try and avoid or anticipate additional complications. A good example of an additional complication/consideration involves marital versus separate liability when, for example, only one spouse executes a contract yet the client is seeking to enforce a claim against the marital community.
Danielson Law Office prides itself on practical and unvarnished legal advice and options. Too often I have seen and heard of attorneys who tell clients what they want to hear so as to sell their legal services. This is a trap I avoid with my straightforward legal opinions and advice.
"It's like being a gunfighter. These con artists are fast, but I am faster."
Education
J.D. - University of Kansas School of Law, 1984

B.A. - Wichita State University, 1979
Bar Admission